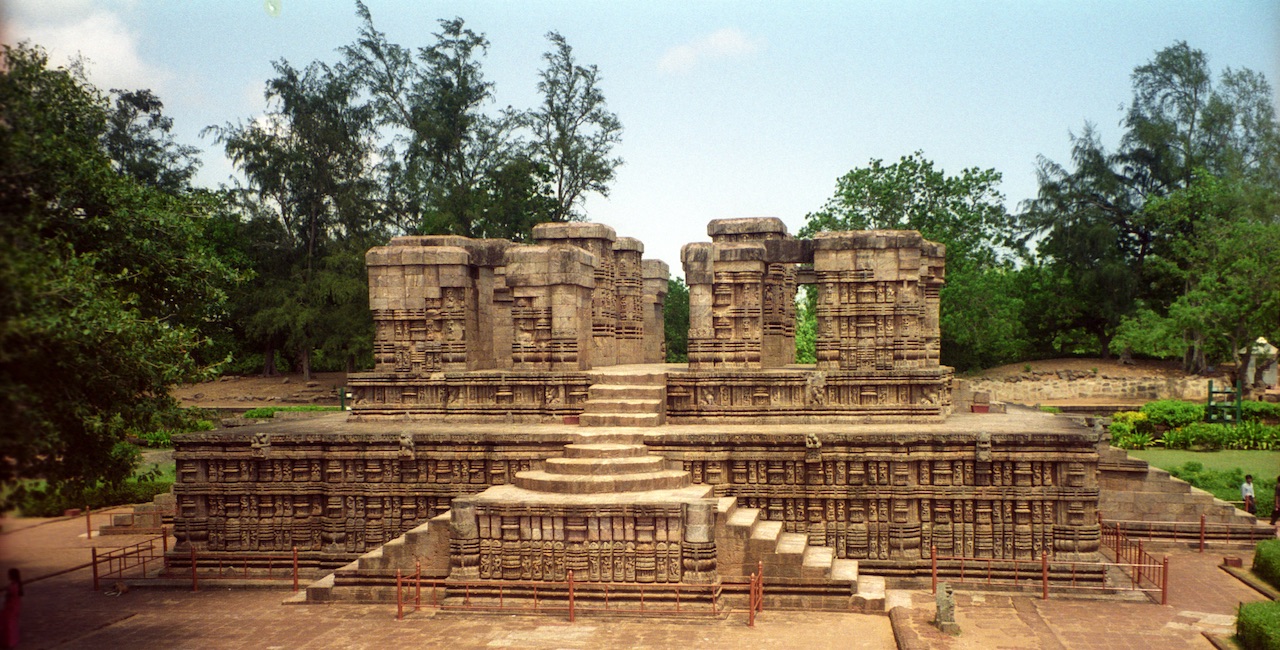 Natya Mandapa at Konark Sun Temple, Orissa, A UNESCO World Heritage Site
Entering from the eastern side of the Konark temple you are welcomed by Gajasimha and the first part of the temple you see is Natya Mandapa or NatyaShala - a hall with finely carved pillars. Next you see is the Jagamohan or the mukhashala - where the visitors or worshippers gather and this is merged with the sanctum sanctorum or the garbhagriha of the Sun temple. Over the grabha griha you would have found a curvilinear tower or rekha deul in ancient times - there is very little of it intact today.

It was ingenuity of architectural design of its time – as the Kalinga artisans constructed the Rekha deul, Mukhasala, Natya-Mandir on the eastern gate in such a way that the first ray of the Sun would fall on the masataka - head of the god Surya placed on the throne of the main deul passing through all the doors of all these temples. How to reach Konark Sun Temple?