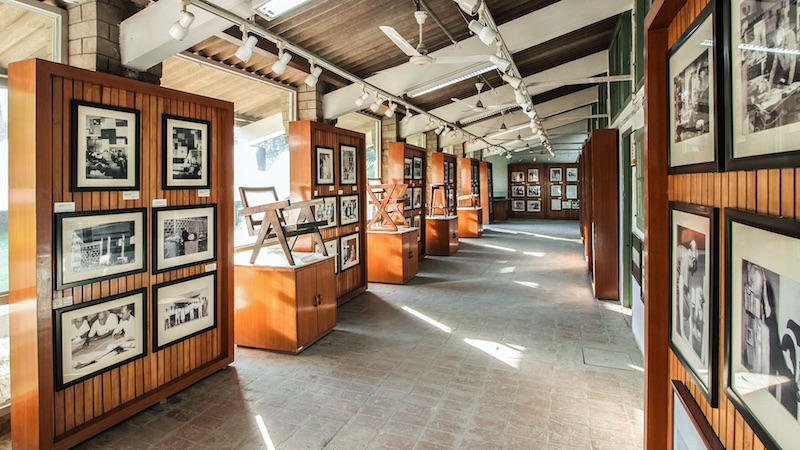 Le Corbusier Complex du Capitole in Chandigarh, India a UNESCO World Heritage Site
India's first Prime Minister Jawahar Lal Nehru wanted a city that could be identified by Indians as their own - a city far removed from the bitter memories of colonial rule. Thus born - Chandigarh was India's first planned city and world renown architect Le Corbusier was commissioned to design the masterplan. Chandigarh would serve as the new independent Indian government's regional capital in Punjab, as its previous capital Lahore, became part of Pakistan.

Le Corbusier Capitol Complex in Chandigarh, India is a UNESCO World Heritage Site and is strategically located at the geographic and topographic 'head' of the city against the backdrop of the Shivalik Hills. The Capitol Complex is made up of three buildings: the Palace of Assembly or Legislative Assembly, the Secretariat and the High Court. In other words the three pillars of democracy – legislature, executive and judiciary – stand together at the Complex, forming a major portion of Sector 1.

Legislative assembly exudes stately grandeur and is awe-inspiring, especially the assembly chamber (Punjab Assembly) which is crowned by a massive hyperbolic tower, extending above the roof line adding much drama to the landscape.

The Secretariat is the largest of the structures, and houses the headquarters of both the Punjab and Haryana governments.

How to reach Le Corbusier Complex du Capitole in Chandigarh?