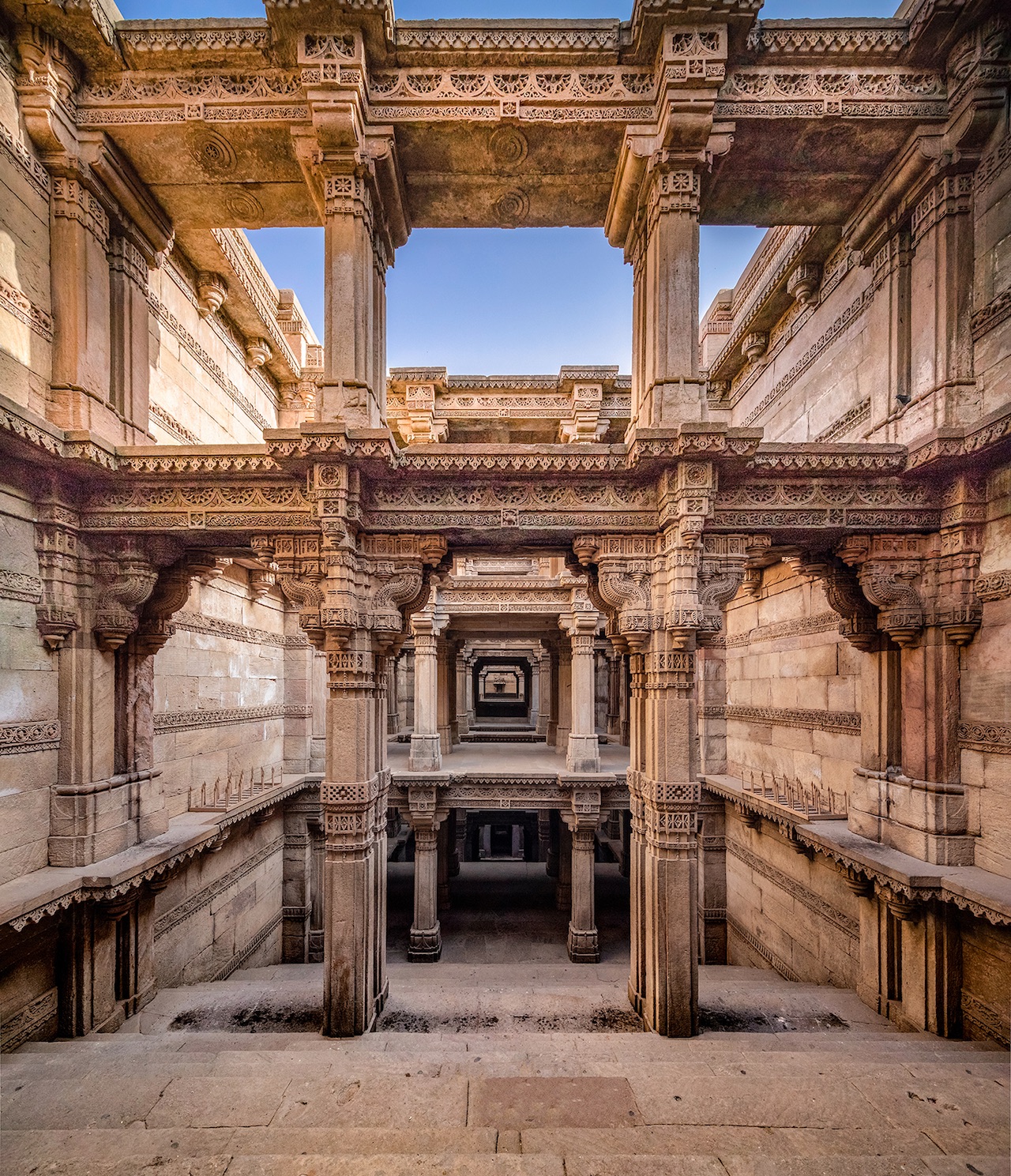 Adalaj Step Well near Ahmedabad, Gujarat, India (2)
Adalaj Vav or Adalaj Stepwell located about 20 km from Ahmedabad is a stricking example in a way reflects that period of fine Jain symbols as well as Indo-Islamic architecture.

Villagers would come here to fill water and offer prayers to the deities and the step well was also frequented by pilgrims and traders.

If you were to ever visit Adalaj Vav you will notice that the temperature is much cooler inside than outside and that is due to its octagonal ceiling allowing very little sunlight to enter in.