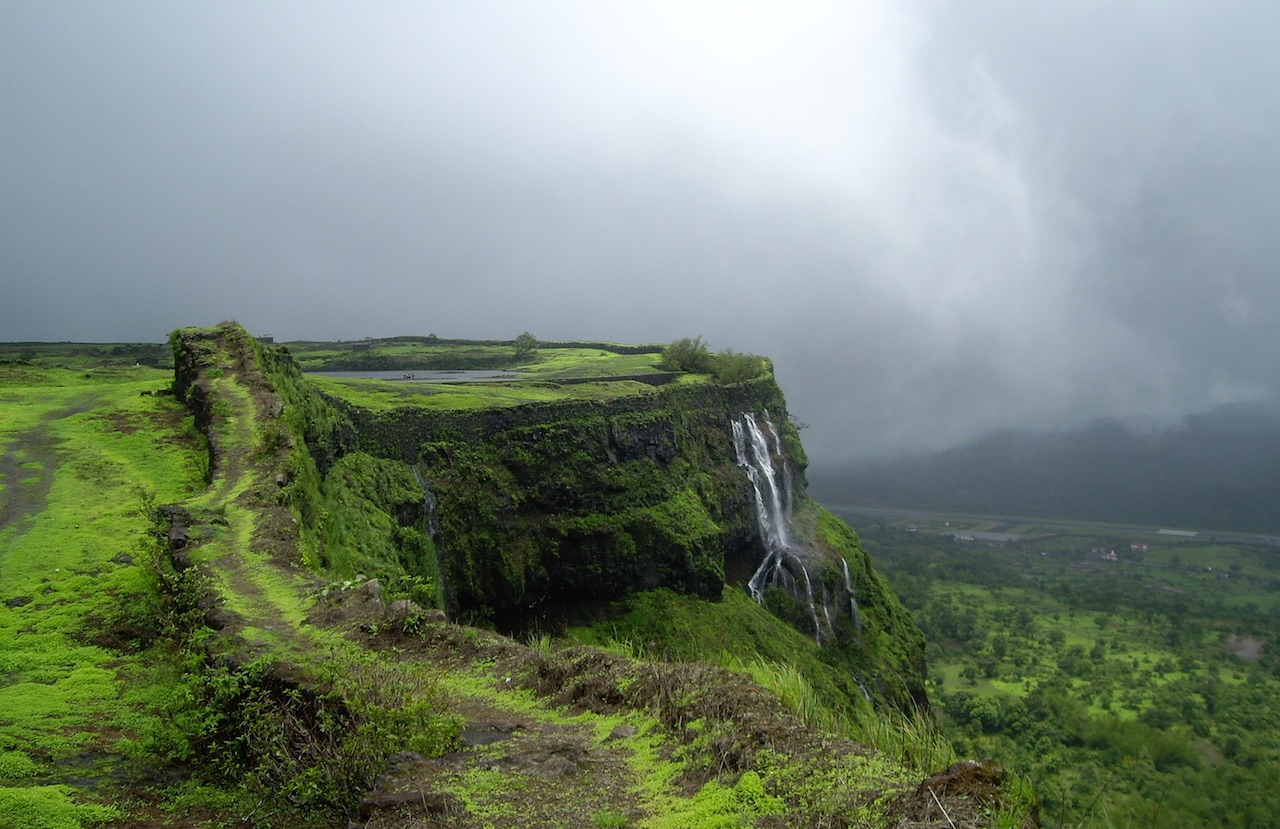 Misty Korigad, near Pune, Maharashtra, India
Korigad an old hill fort is a short drive from Lonavala hill station in Maharashtra (at a distance of about 20 km from Lonavala). Korigad is a popular trekking destination especially in Monsoons as there is something mysterious and fascinating traipsing around green mushy ruins on a fine misty day.

The walls standing tall till date have many stories to tell - right from being a part of Maratha empire under the rule of Chhatrapati Shivaji to the devastation brought on by Britishers.