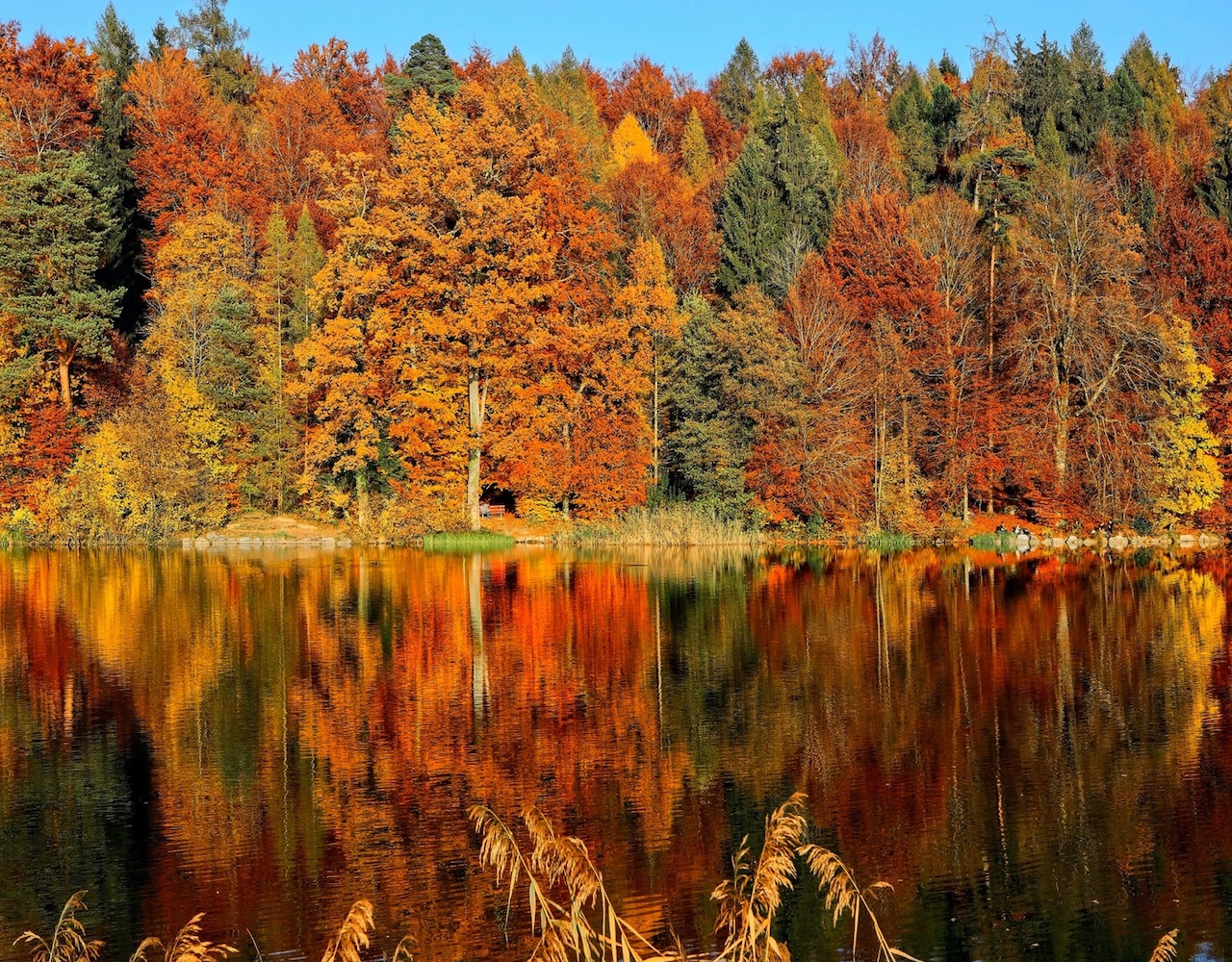 Autumn in Horgenberg, Horgen, Switzerland
Autumn in most parts of the world is magical that season before the first set of snowflakes - a time when the air is crisp and cool and just before the leaves fall off - the forests turning into a riot of colors - from a tini bit green to gold or fiery orange to deep red. All such frames leave us wanting! - to experience just once again - the scent of chestnuts roasting in the air, the crunch of leaves carpeting the forest floor and fistful of wistfulness to marvel the mystical ways of nature. The weather is just perfect, not too warm or not too cold.

Autumn months in Switzerland are usually from September to December but it will be wise to recheck from a local travel source.
Review this post from myswitzerland.com for notes on autumn locations in Switzerland - https://www.myswitzerland.com/en-in/experiences/summer-autumn/autumn/

Horgen has three railway stations and the biggest one is also the most important one that is located next to Zürichsee lake served by lines S2 and S8 of the Zürich S-Bahn.