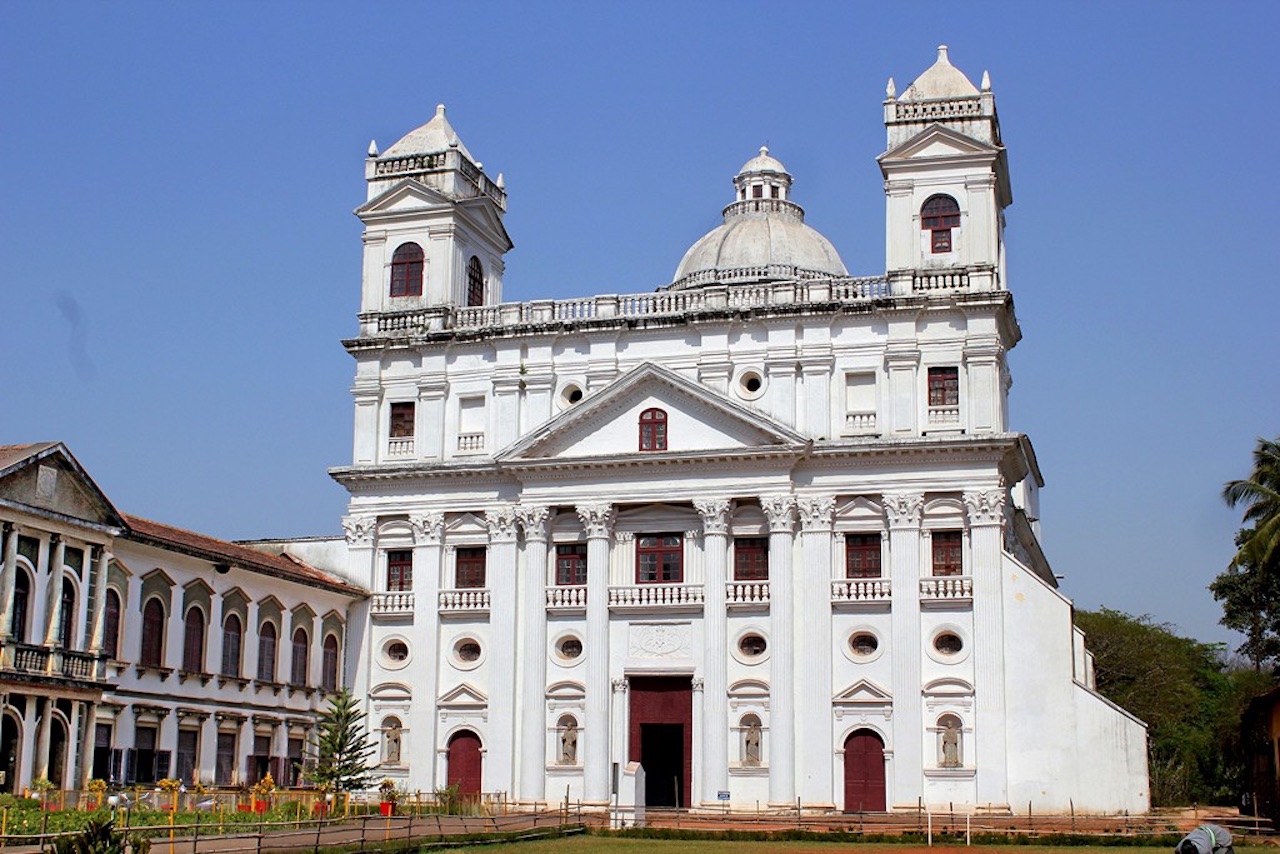 Church of St Cajetan in Goa, India (2)
Standing northeast of the Se Cathedral in Old Goa is the the gracious Church of St. Cajetan named after St. Cajetan who was the founder of the Order of monks called the Theatines.

When you visit do view the statues of St. Peter, St. Paul, St. John and St. Matthew niched in the façade, Verse from the gospel of Matthew inscribed around the cupola, no one can miss the main altar with the beautifully carved altarpiece depicting Our Lady of Divine Providence as well as the Paintings of the life of St. Cajetan adorning the walls and pillars...

Church of St. Cajetan is part of the UNESCO World Heritage Site, Churches and convents of Goa, India. How to reach Goa?