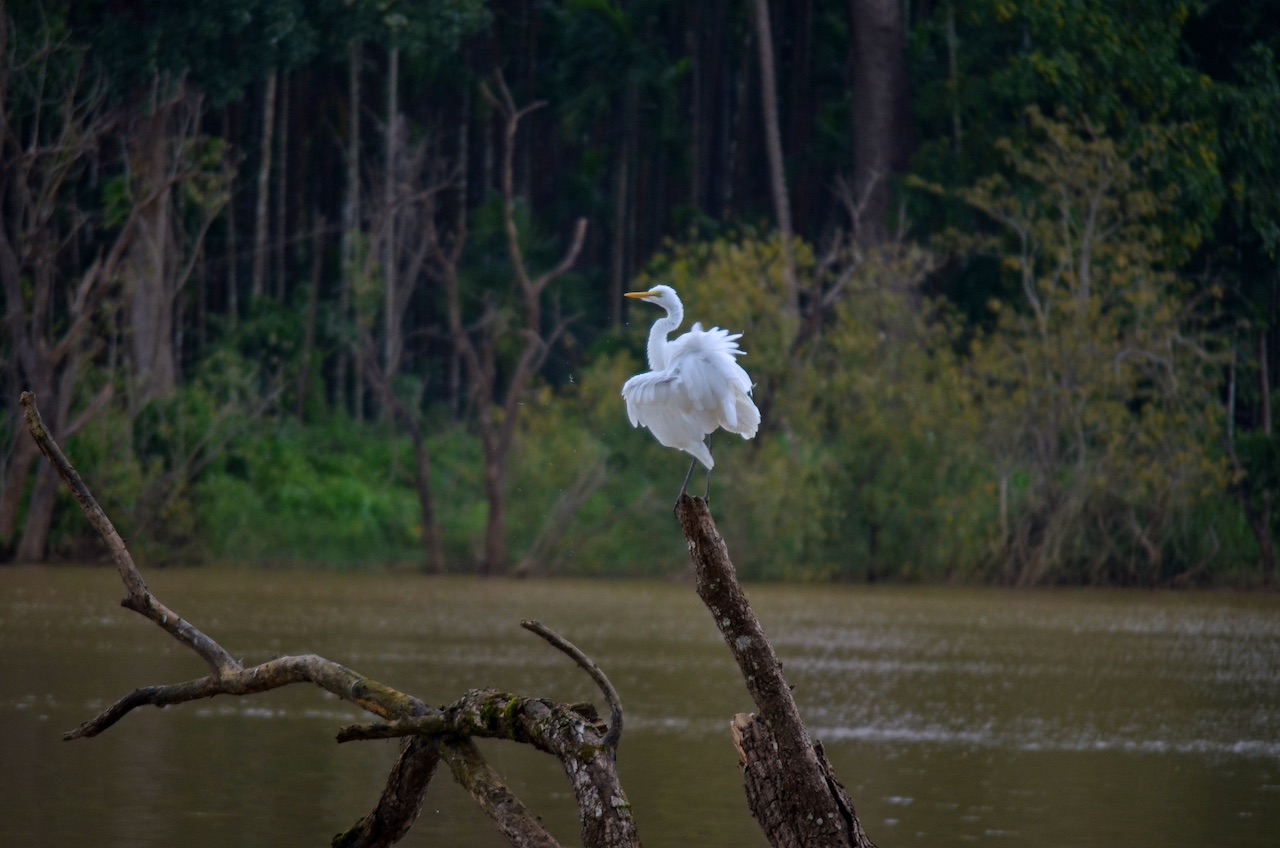 The Great Egret at Mandagadde Bird Sanctuary, Karnataka India
The Great Egret also referred to as Great White Egret or Great White Heron is a large heron with white plumage.

Great Egret can be distinguished from other white egrets by its yellow bill and black legs and feet - do note that the bill gets darker and the lower legs lighter in the breeding season.

The Great Egret feeds in drier habitats or prefer shallow water eating predominantly fish, frogs, small mammals, and at times small reptiles and insects. Their long sharp bill effectively works as a spear and are incredibly still or motionless allowing the prey to come much closer or within striking distance.

How to reach Mandagadde Bird Sanctuary, Karnataka, India?