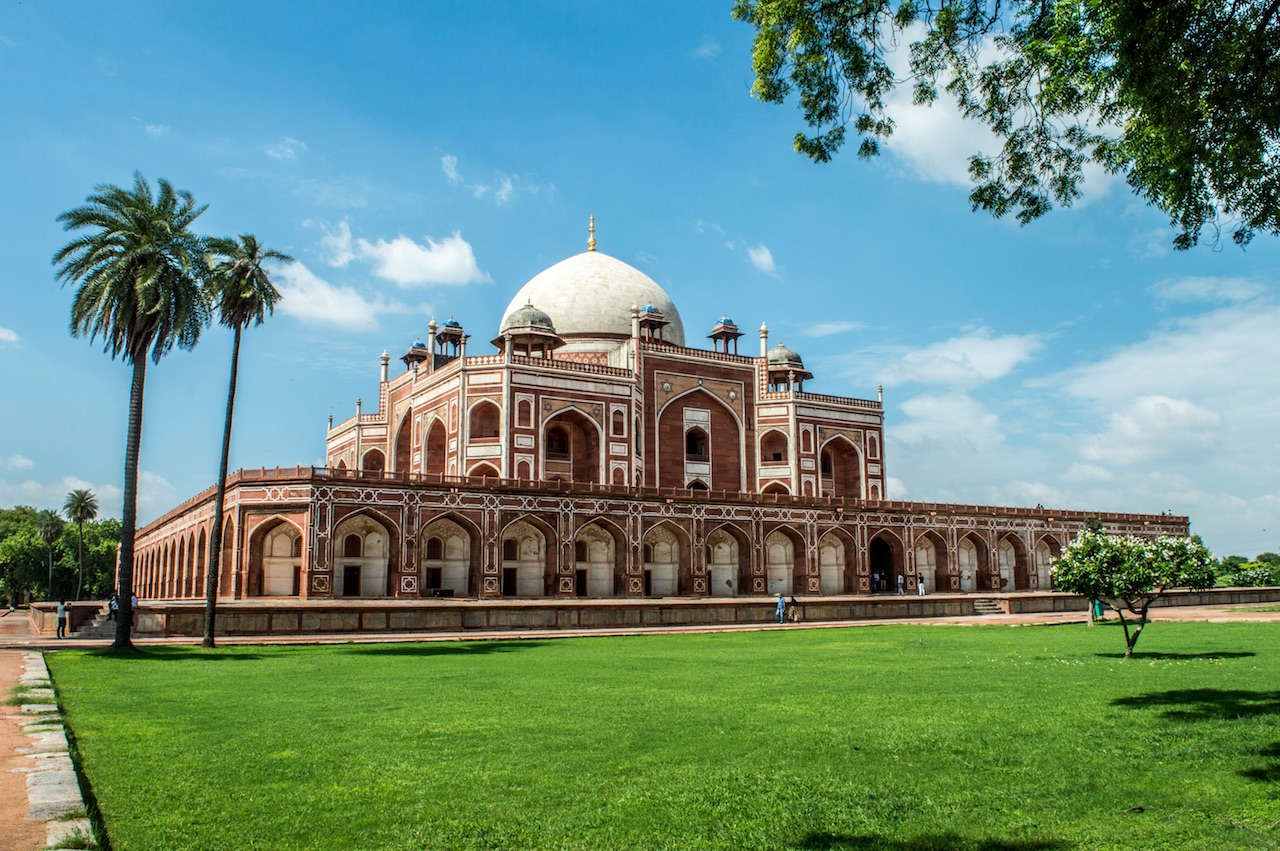 Humayun Tomb, Delhi, India - A UNESCO World Heritage Site
The tomb of Humayun was a memorial, a stupendous mausoleum commissioned and supervised by his first wife Haji Begum or Empress Bega Begum in 1565 and was completed in 1572 few years after Emperor Human's death in 1556.

Humayun's tomb complex is a synonym of Mughal architecture as built on a monumental scale, grandeur of design and garden setting became the first garden-tomb on the Indian subcontinent inspiring many architectural innovations over decades even the Taj Mahal.

Note: The site of Humayun Tomb Complex was chosen on the banks of Yamuna river, due to its proximity to Nizamuddin Dargah, the mausoleum of the celebrated a Sunni Muslim scholar, Sufi saint saint of Delhi, Nizamuddin Auliya, whose vision of the world was marked by a highly evolved sense of religious pluralism and kindness. Nizamuddin Auliya's residence, Chilla Nizamuddin Auliya lies just north-east of the tomb.

Note: During India's Partition in August 1947 Humayun's Tomb complex and the Purana Qila became major refugee camps for Muslims migrating to the newly founded Pakistan and over years caused extensive damage till the Archaeological Survey of India (ASI), took on responsibility for its preservation. How to Reach Humayun's Tomb Complex, Delhi India?