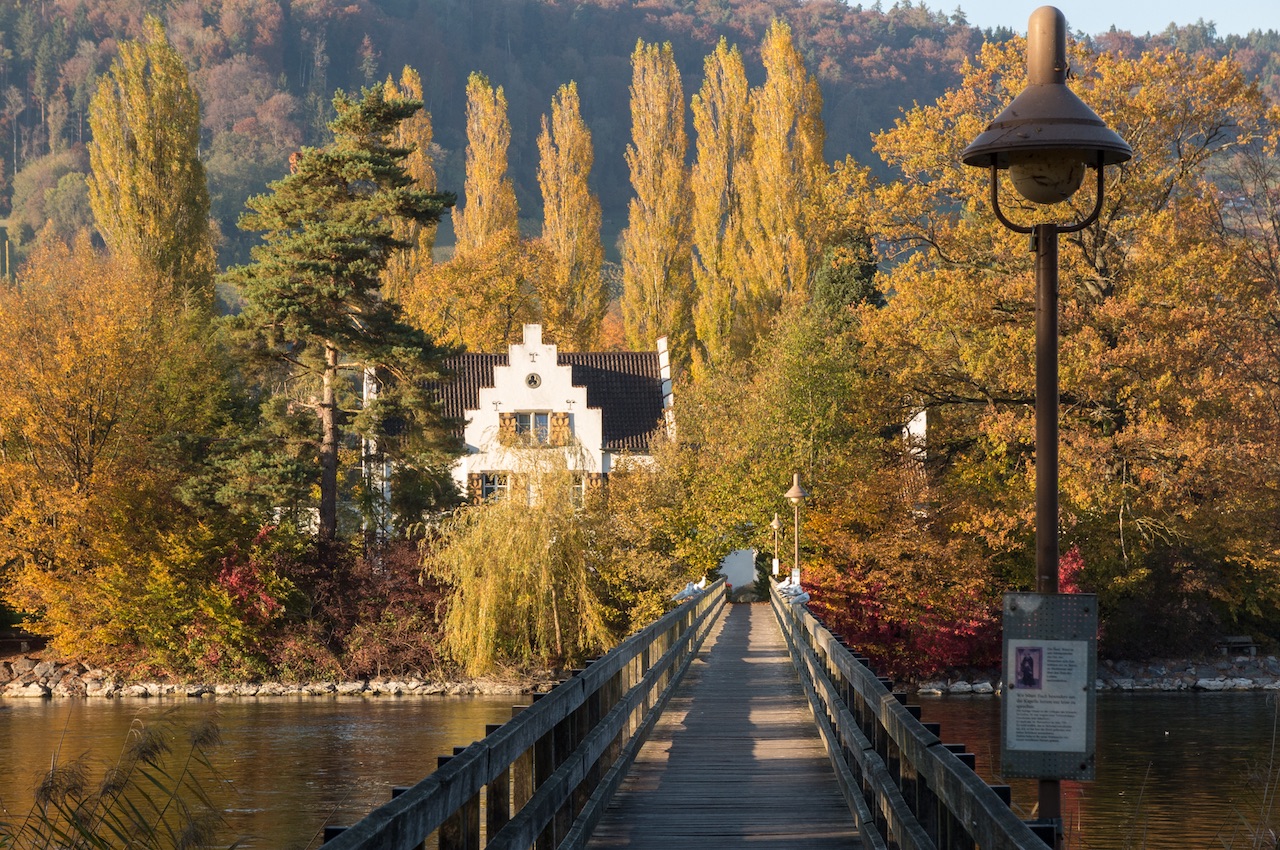 Werd Island, Stein am Rhein, Switzerland
Stein am Rhein is unique gem in the midst of beautiful countryside towards the lower end of Lake Constance, where it becomes the Rhine River again.

What would one do in Stein am Rhein? Explore - Old town quarter that has thematic painted timber-framed houses, ornate with oriel windows or stop by the medieval Monastery of St. Georgen, check if the Lindwurm Museum may interest you or visit the island group of Werd.