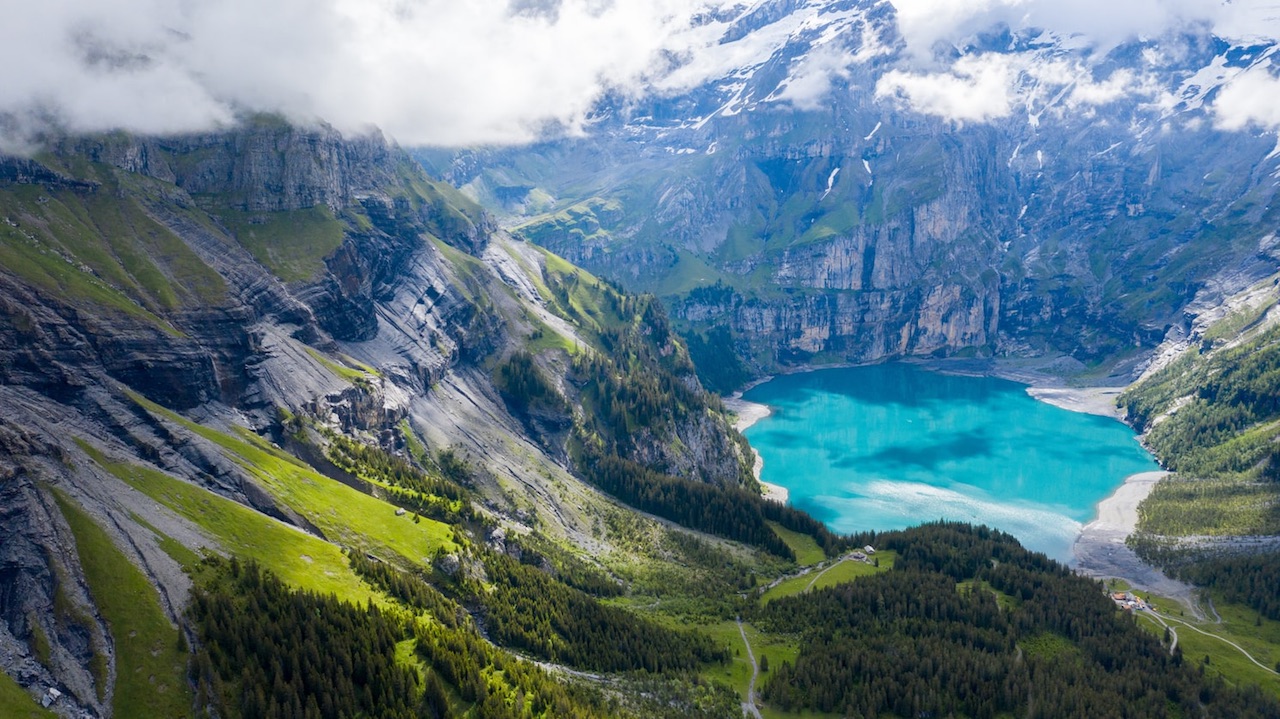 Oeschinen Lake near Kandersteg, Switzerland
Oeschinen Lake near Kandersteg is a spectacular alpine lake popular for a un-complicated lake side trails.

How to reach Oeschinen Lake?
You could opt to hike from Kandersteg to Oeschinen Lake which takes about 70+ minutes; or enjoy a gondola ride from Kandersteg plus a 30 odd minutes walk across pastures and pine forests takes you to Oeschinen lake. You could swap the 30 minute walk with an electro-taxi ride.

How to reach Kandersteg?
Kandersteg is about 75+ minutes train ride away from Interlaken.