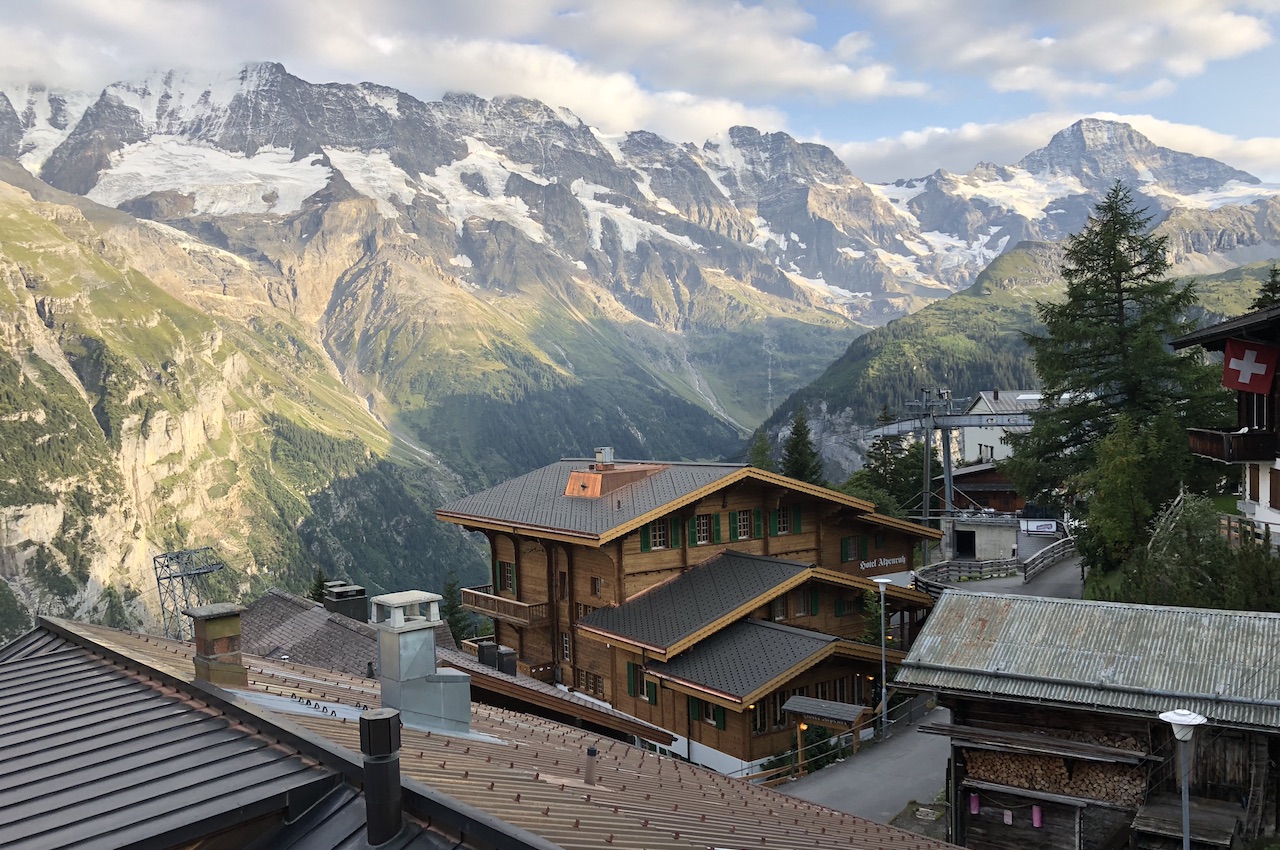 Murren view of Jungfrau, Switzerland
The Jungfrau Region kind of connects three towns - Interlaken, Grindelwald and Lauterbrunnen. And the Jungfrau is the tallest of the three iconic peaks - Eiger, Mönch & Jungfrau that dominating the skyline;

So where should you stay to explore Jungfrau - opt for Lauterbrunnen if you are looking for peace and serenity; choose Grindelwald if you are looking for easy access to the Eiger or Alpine peaks; Interlaken is a thriving town - though beautiful it means you will need extra travel time to reach the peaks. I would opt for the quaint Murren - which is perched on the west side of Lauterbrunnen Valley, almost like a large panoramic full length window full of the Alps - no matter where you go in Murren the views are of dramatic landscapes. Murren is reachable by either a tram then train ride, or tram direct.