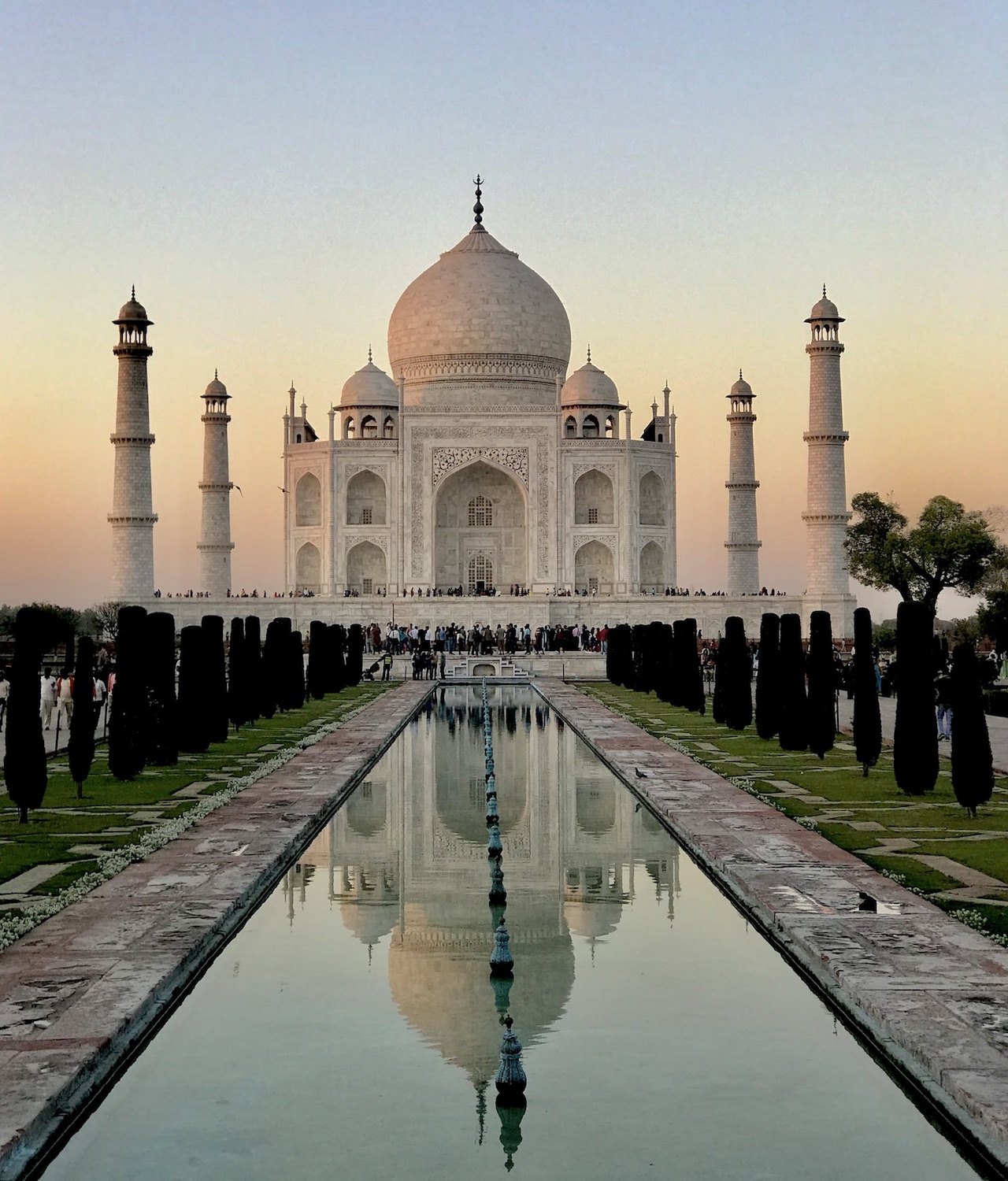 Shah Jehan's Taj, Agra, Uttar Pradesh, India - A World Heritage Site recognized by UNESCO
The Taj Mahal is an exemplary architectural achievement - a white marble tomb complex - built by the Mughal emperor Shah Jehan (in between 1632 to 1648) - in memory of his wife Mumtaz Mahal. Original addressed as Prince Khurram and Arjumand Banu Begum they were soulmates throughout their 19 year marriage where the queen would accompany the emperor even on his military campaigns until her death in 1631. How to reach Taj Mahal?

Marble as material was linked originally with the tombs of saints and over time with was associated with royalty; Marble is known to absorbs light and changes it's color with every sunbeam - rendering the tomb of Mumtaz Mahal a spiritual overtone.

The mausoleum is decorated with carved floral motifs + elaborate designs of detailed parchin kari work or images created by using highly polished colored stones. + the exquisite bands of Quran inscriptions embellishing the exterior and interior of the mausoleum. Visualize this - in the 17th century there would be the melodic chanting that would reverberate throughout the tomb as regular prayers were offered for the deceased queen's soul.