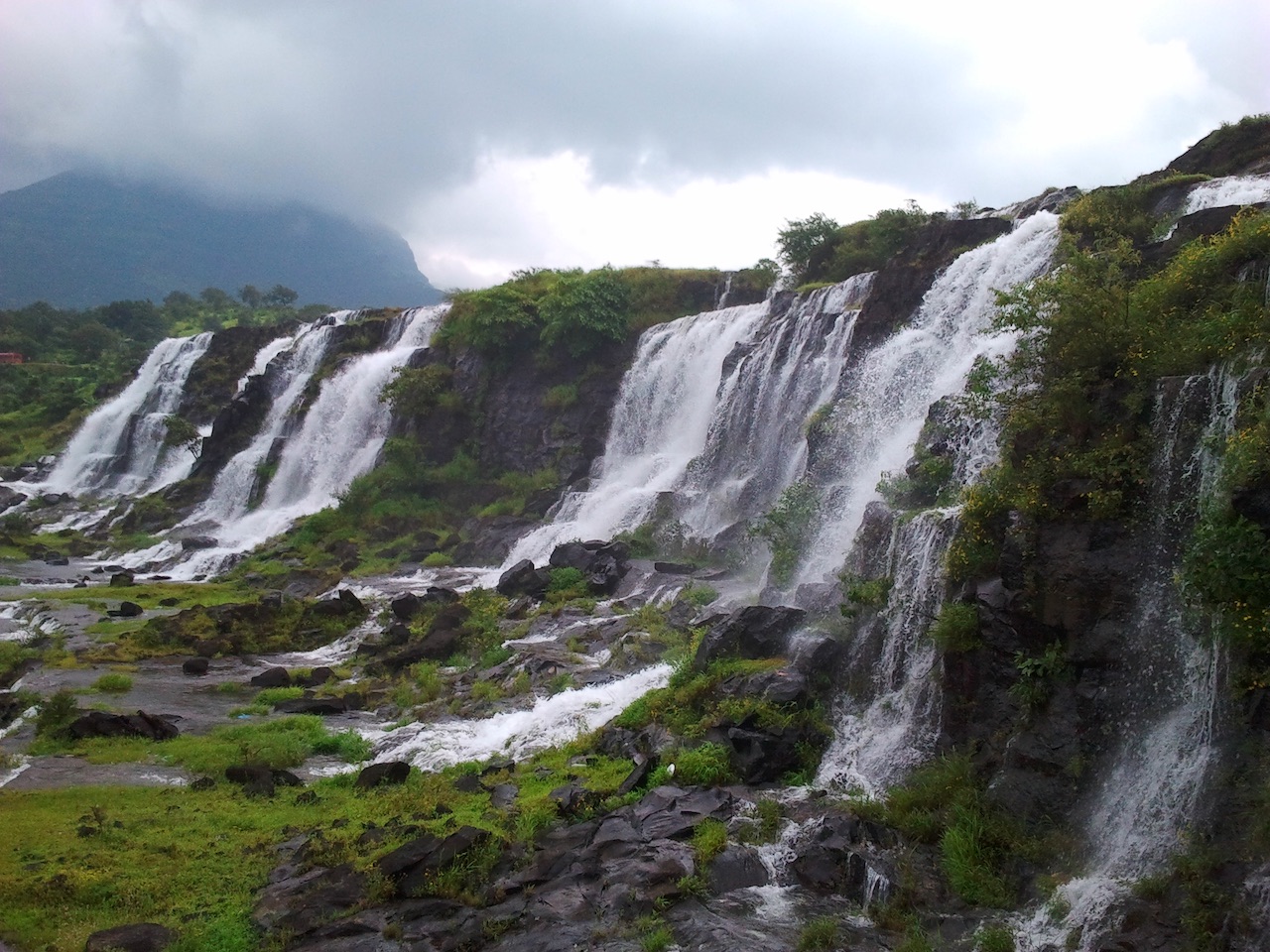 Bhandardara Falls, Near Igatpuri or Mumbai, Maharashtra, India
Bhandardara falls are also known as the Randha Falls or Umbrella Falls - the River Pravara descends down from a height of 170 ft into a gorge and is best viewed only during monsoons or immediately after that.

Bhandardara is a village near Igatpuri, in the western ghats of Maharashtra, India. How to reach Bhandardara Falls?