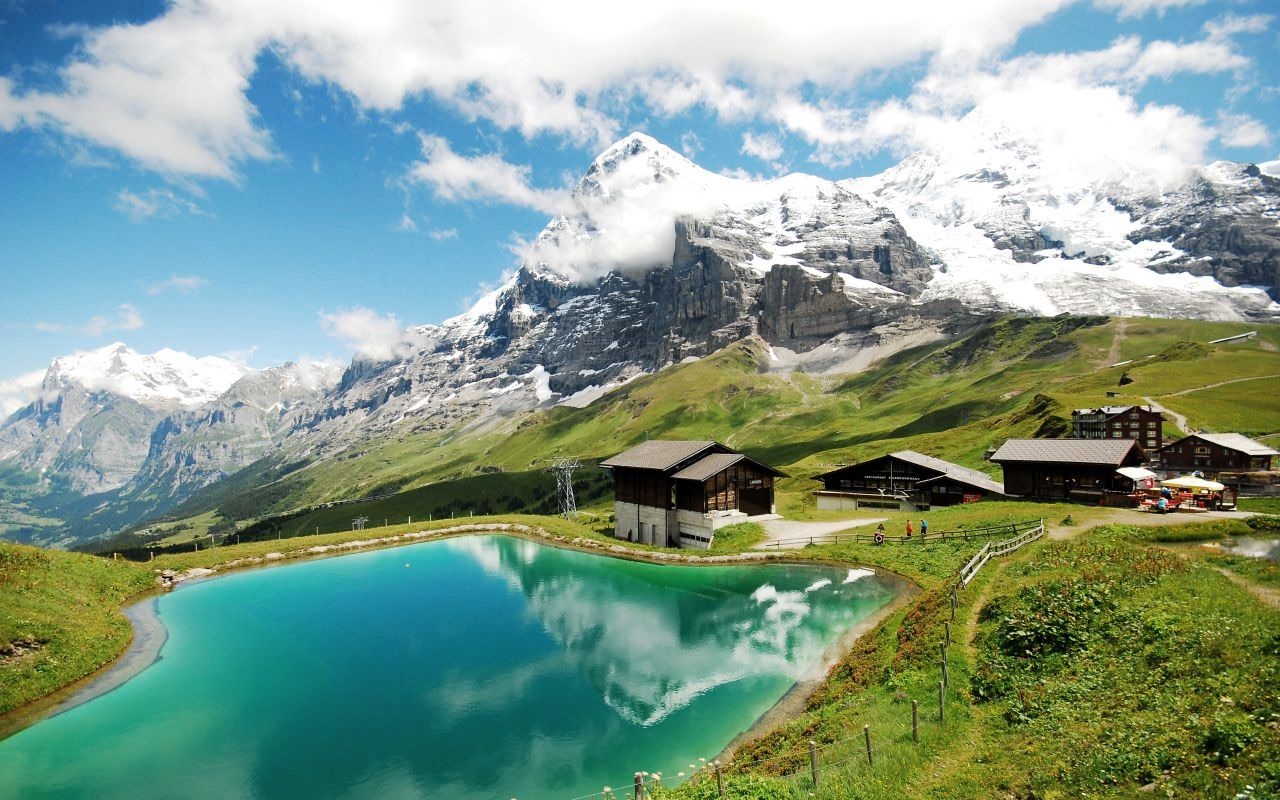 Kleine Scheidegg, Switzerland
Kleine Scheidegg is the starting point for many scenic hikes with stunning views of the ice massifs of the Eiger Glacier and the famous triple peaks of the Eiger, Mönch and Jungfrau.

Kleine Scheidegg can be reached via Interlaken - and most people start their trip to the Jungfraujoch in Interlaken - but note you can board the train at any station along the way.

If boarding the train from Interlaken - it is smart to opt going via Interlaken >> Lauterbrunnen >> Wengen >> Kleine Scheidegg and for the DESCENT opt for a different route - Kleine Scheidegg >> Grindelwald >> Interlaken - to enjoy both the sides of the stunning alpine area.

Or go the reverse - From Interlaken which is uniquely situated between two lakes, take a train to Grindelwald - and from Grindelwald take a spectacular ride on the cogwheel train to Kleine Scheidegg that is based directly at the foot of Eiger North Face. And for the DESCENT come down via Wengen to Lauterbrunnen to Interlaken.