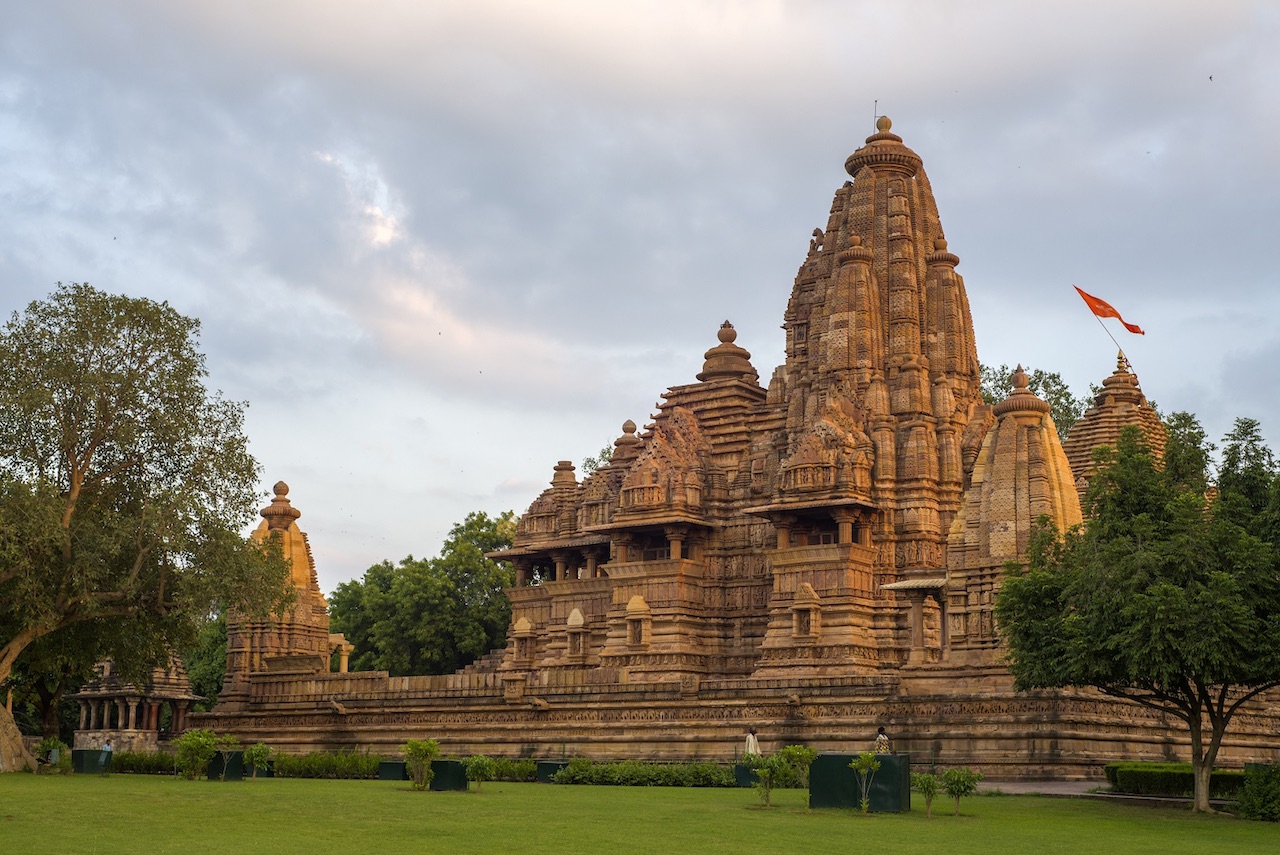 Khajuraho Temples Complex nuances in passion, dance, music and of course erotica
Khajuraho does occupy a significant role in the cultural history of the Chandelas who being great patrons of sculpture and arts dotted their empire with resplendent forts, palaces, tanks and temples.

What you should expect - Sensuous Surasundaris or Apsaras (heavenly nymphs) and Nayika's (heroines) that have been carved with poses that swirl and dance - that would have most of us stumped with their suppleness – silent stances or expressions of the figurines that would help understand why 'bhava' is as critical in natya shastras and in a way make those scenes come alive – the expressive society that the hundreds of artisans lived in as they explicitly carved thousands of sculptures - exquisitely and outrageously portraying passion in the form of mithunas (eternal lovers and could be in pairs on threes or more - could be male female or only of a particular gender)

Almost as intriguing as the Khajuraho temples are - so is the question how did the Chandelas manage to turn their exhilarating dreams into stone especially its monumental size and numbers with richness of its sculptures in just 100 years?

Khajuraho Group of Monuments are located in Madhya Pradesh, India and the complex is recognized as a World Heritage Site by UNESCO. How to reach Khajuraho temple complex?