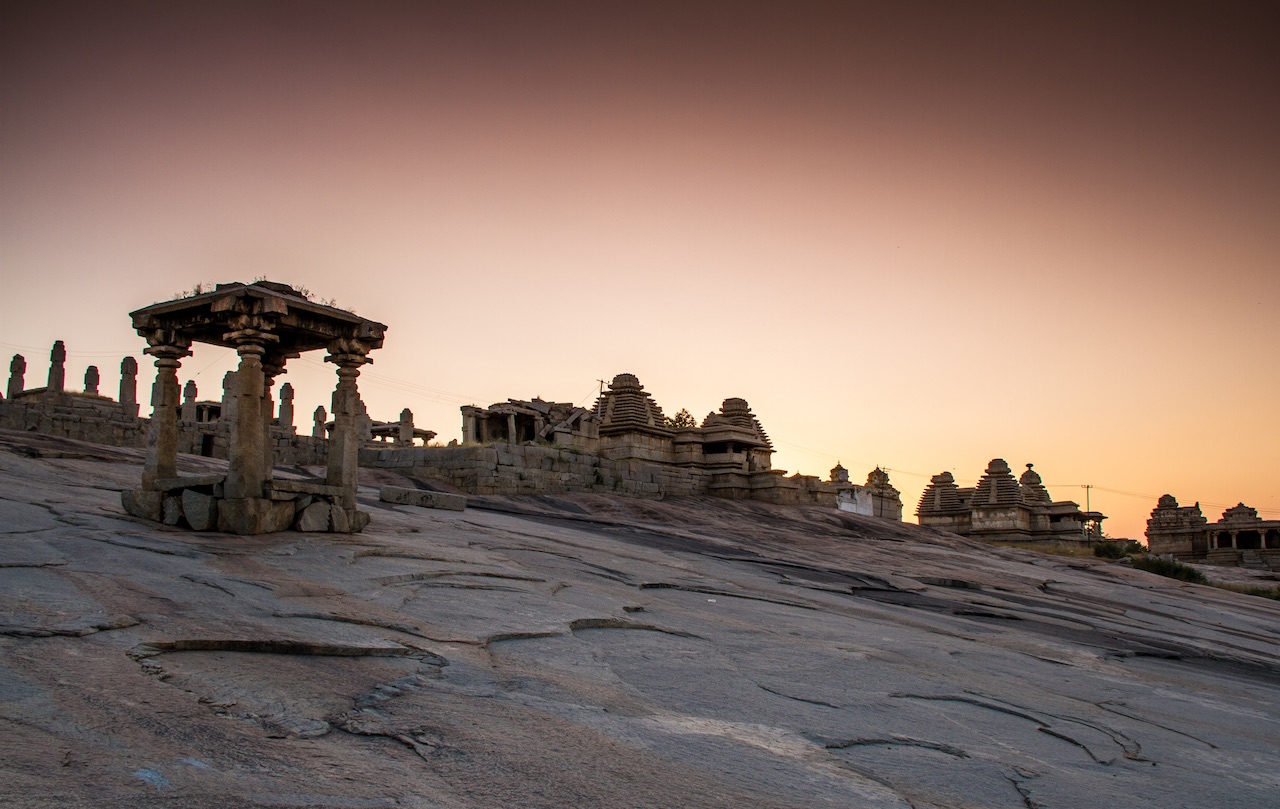 Hemakuta Hill Temple Complex, Hampi, Karnataka, India
Every boulder on Hemakuta hills literally can tell hundreds of folklores, myths, or dole out historical facts as it is dotted with many temples, mandapas, and pavilions that have steadfastly stood around challenging time.


The aura around Hemakuta hills makes you believe in the era of religion and romance. Hemakuta Hills with its undulating expanse does illuminate its ruins to a brilliant golden glow twice in a day – do find the time to catch either a sunrise or sunset or both on Hemakuta hills. Note Hemakuta is much easier to climb than Matanga Hill. Beware of what you carry with you to catch a sunset as you will share the same with many monkeys or as locals would have us believe - Hanumans who enjoy pulling your bags in search of food…


Most temples either on or around Hemakuta hills are dedicated to Shiva and built around 14th century or when Vijayanagara empire was flourishing. What one sees in a panoramic view are many small temples standing side by side in holy companionship to the dramatically tall and famous Virupaksha temple a 'literal contrast of might and elegance' relaxing side by side.

Monuments on Hemakuta Hills are a part of the Hampi Group of Monuments and an UNESCO World Heritage Site. How to reach Hampi?