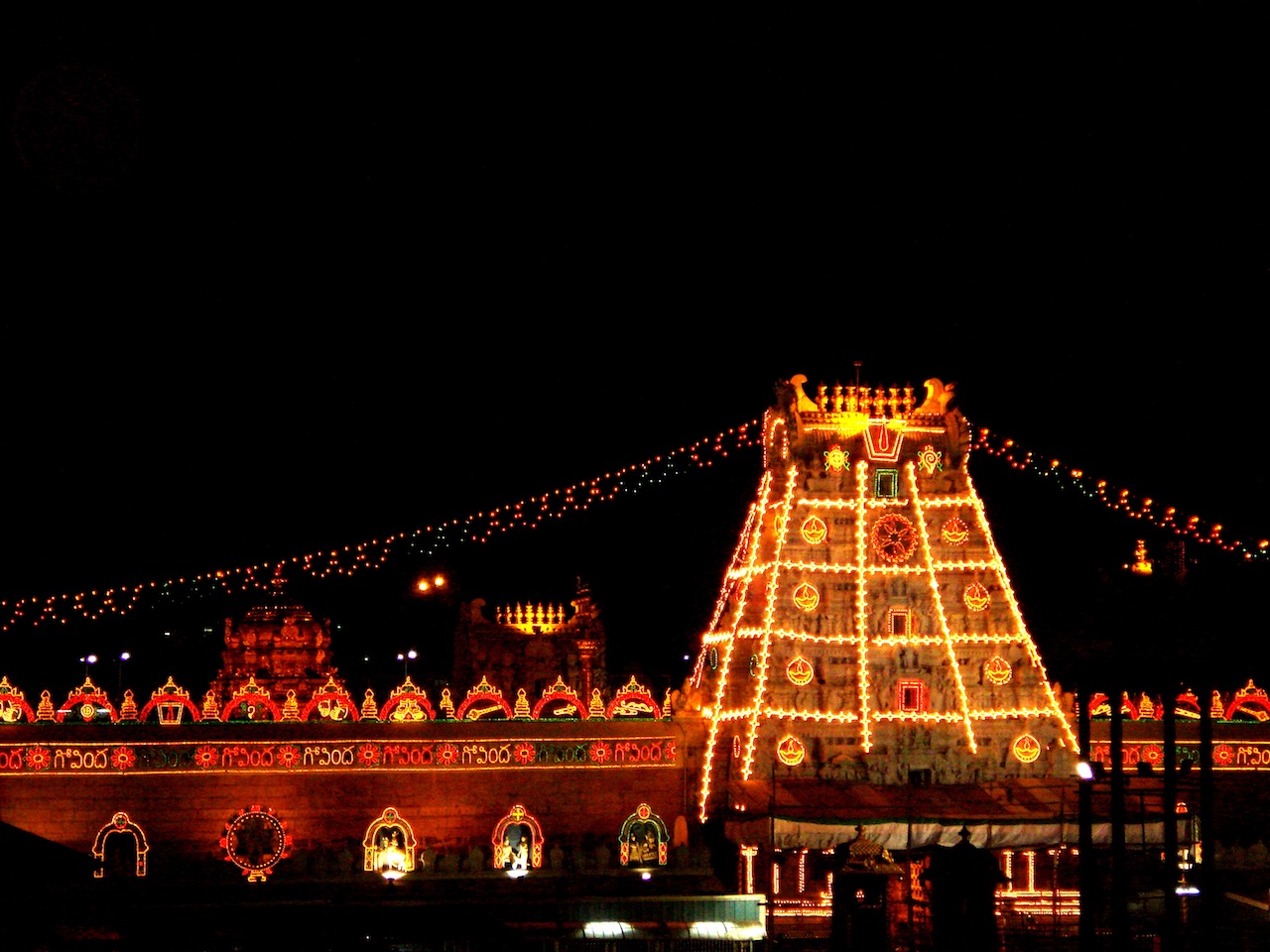 Venkateswara Temple, Tirumala, Andhra Pradesh, India
Venkateswara Temple located in the hill town of Tirumala at Tirupati, Andhra Pradesh, India is dedicated to Venkateswara, a form of Vishnu who blesses devotees in a standing posture and is one of the important Vishnu Swayambhu Kshetras.

The Tirumala hills comprises of seven peaks, that are believed to represent the seven heads of Adisesha and the temple is situated on the seventh peak -Venkatadri, on the banks of sacred pushkarini or a water tank.

Built in Dravidian architecture the temple to have been built in a period starting from 300 AD it is well known as one of the richest temple in the world in terms of wealth.