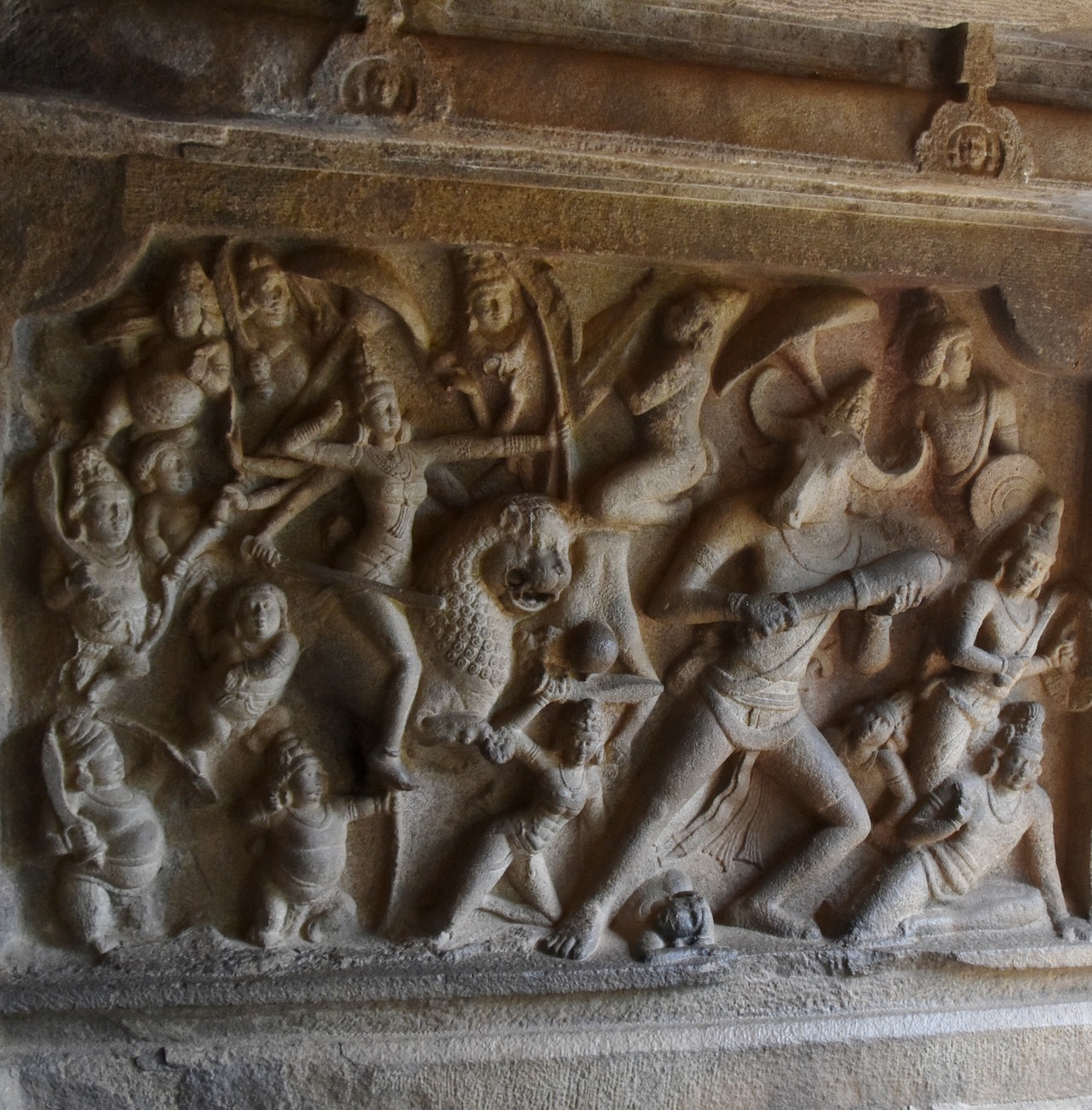 Mahishasuramardini Cave, Mahabalipuram, Tamil Nadu, India
The Mahishasuramardini cave or mandapa though unfinished represents the classic Tamil temple rock art as its interior art is simply spectacular.

Mahishasuramardini Cave along with other monuments at Mahabalipuram - is recognized by UNESCO as a World Heritage Site. How to reach Mahabalipuram or Mammallapuram?

The southern wall has a carving of Anantasayi Vishnu and - you will find one of the most exquisitely carved rock relief depicting Mahishasuramardini on the northern wall of the temple hall.