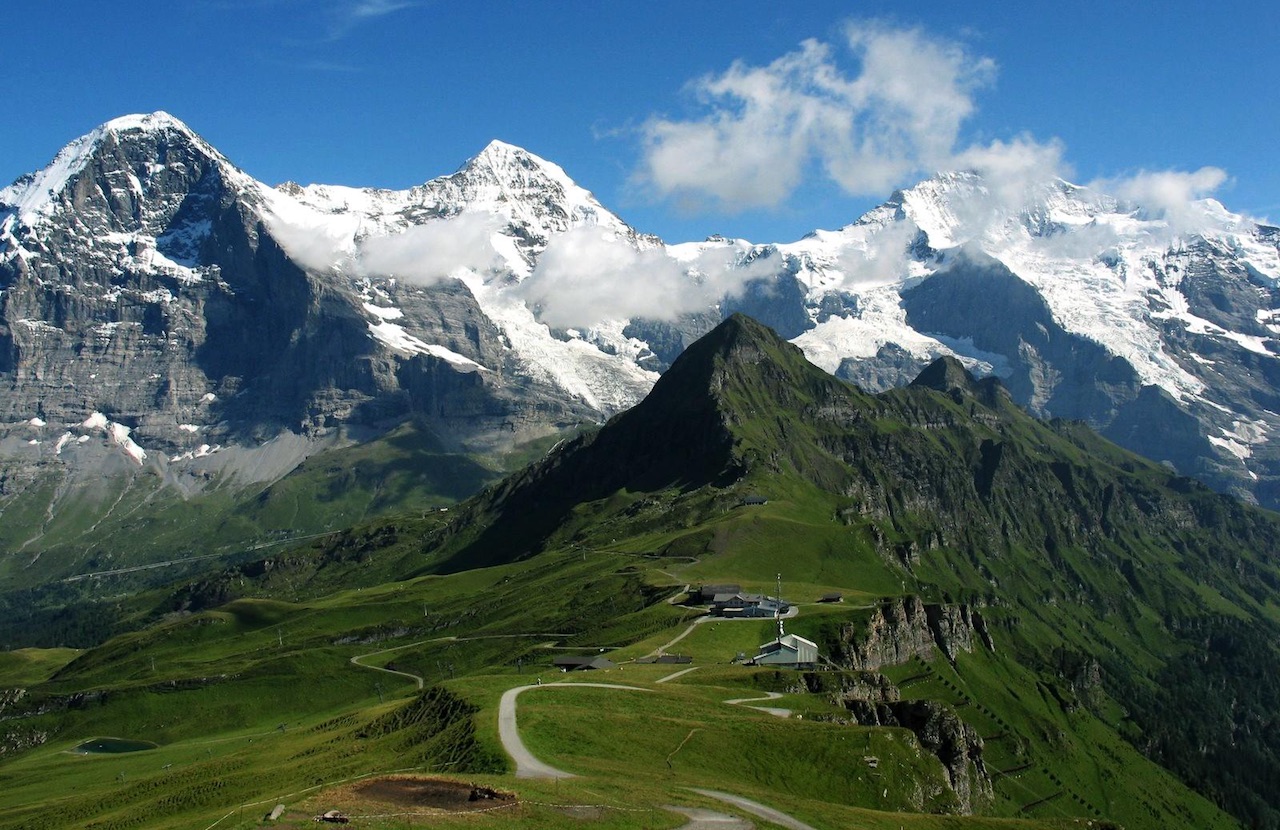 Eiger Monch Jungfrau viewed from Mannlichen, Switzerland
A trip to Männlichen means stunning natural surroundings or views of the mighty three - Eiger - Monch - Jungfrau declared by many traveller reviews as one of the most breathtaking lookout points...

The walk from Männlichen to Kleine Scheidegg is one of the most popular trails - depending from where you start it is graded as easy to moderate.

Walking uphill from Kleine Scheidegg to Männlichen - to view Mönch, Eiger and Jungfrau you will have to keep looking back as you are walking away from the peaks.

Note original image has annotations - do review the many peaks...

How to reach Männlichen?
From either Grindelwald or Wengen take a cableway that drops you to Mannlichen.