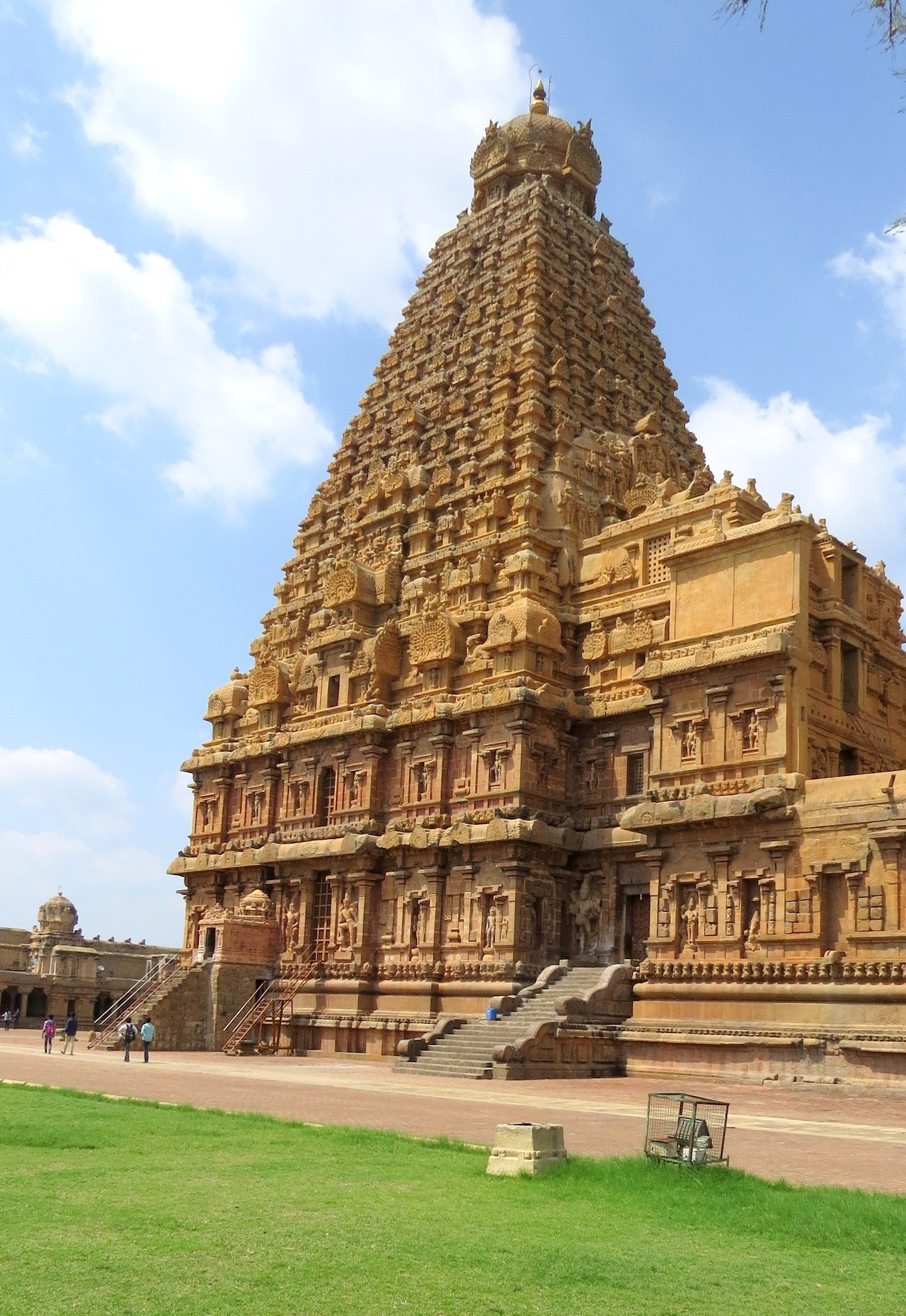 Kaltali - Brihadisvara Temple, Thanjavur, Tamil Nadu, India
How does one conclude that a temple has a 'shudh type' of architecture?

There is an inscription or a declaration by the emperor 'that he has built the SriVimana at Brihadisvara - Thanjai - out of stone or (Kaltali) or reiterating that it has been built by using only one type of material and that is the granite stone. The architecture style where one uses only a single material for constructing the entire Vimana is called shuddha or pure type of architecture according to shastras of temple building. [Temples from that era used multiple materials like stone mixed with wood or plaster that temple would be termed as mishra type of temple.]

The Brihadishvara temple is recogized by UNESCO as a World Heritage Site and is one of the 'Great Living Chola Temples'. Other temples recognized by UNESCO in the same group are Gangaikonda Cholapuram temple (73 km) and Airavatesvara temple (37 km). How to reach Brihadiswara Temple in Thanjavur?