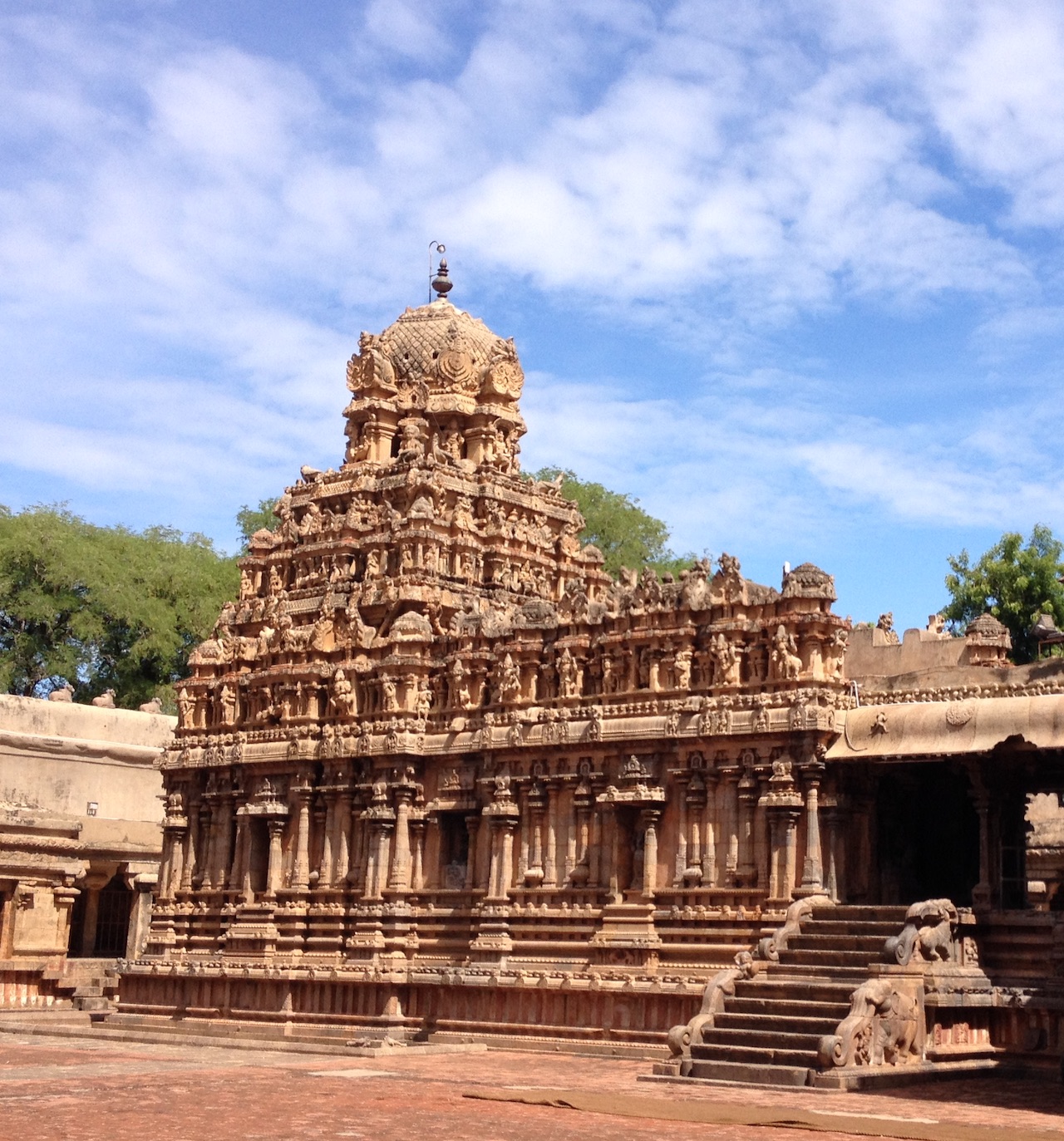 Subrahmanya Temple, Brihadisvara Temple, Thanjavur, Tamil Nadu, India
The temple is referred as Murugan or Subrahmanya temple and is built on a raised platform that has intricately designed niches and wall carvings. It is a three-storeyed structure with a shikhara that is like its deity six-faced and its corners are adorned with peacocks.

The temple is dedicated to Subrahmanya in his Sanmukha form who is six-faced with twelve arms, seated on a peacock, flanked by his wives Valli and Devasena.

The Murugan temple's ceiling is held by sculpted pillars - one such sculpture depicts Vishnu dancing like Nataraja. The temple has panels of Durga killing Mahisasura and Kali killing Nishumbha - plus Ganesha and standing four-armed Subrahmanya in its niches. The sculptures in the temple are carved in black granite a contrast to the temple being built of lighteror paler shade of granite. How to reach Brihadiswara Temple in Thanjavur?

The Brihadishvara temple is recogized by UNESCO as a World Heritage Site and is one of the 'Great Living Chola Temples'. Other temples recognized by UNESCO in the same group are Gangaikonda Cholapuram temple (73 km) and Airavatesvara temple (37 km).