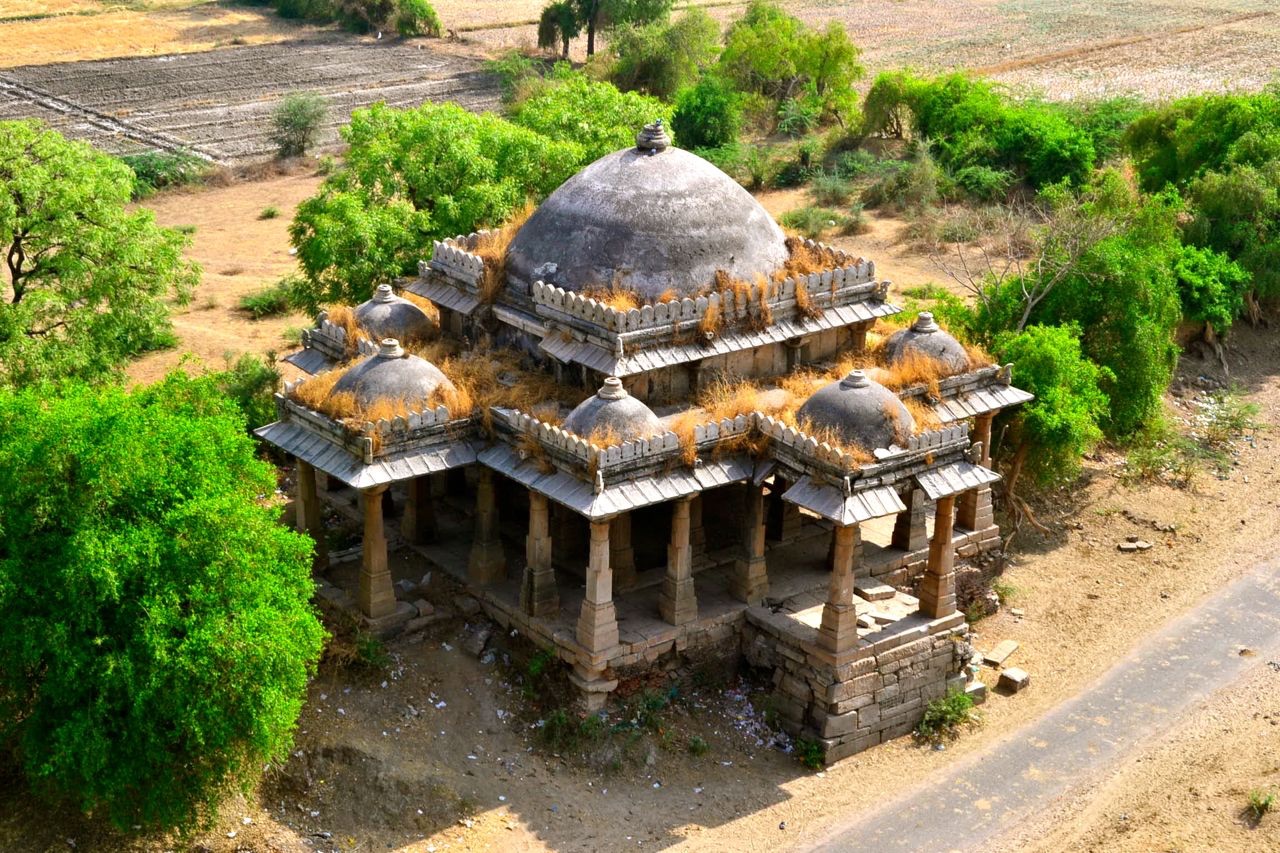 Khan Masjid - Dholka, Ahmedabad, Gujarat, India
Alif Khan's Mosque at Dholka is an ancient monument that has suffered much damage - it has three towers with massive domes with doorways featuring large religious inscriptions.

Masjid's rear wall has intricate jaalli work and the central room has a raised platform believed to deliver sermons - it is made of marble and remains intact - interesting acoustics as the voice even if soft resonates throughout the entire mosque from here.

Alif Khan's Mosque at Dholka is at distance of about 50 km from Ahmedabad Airport.