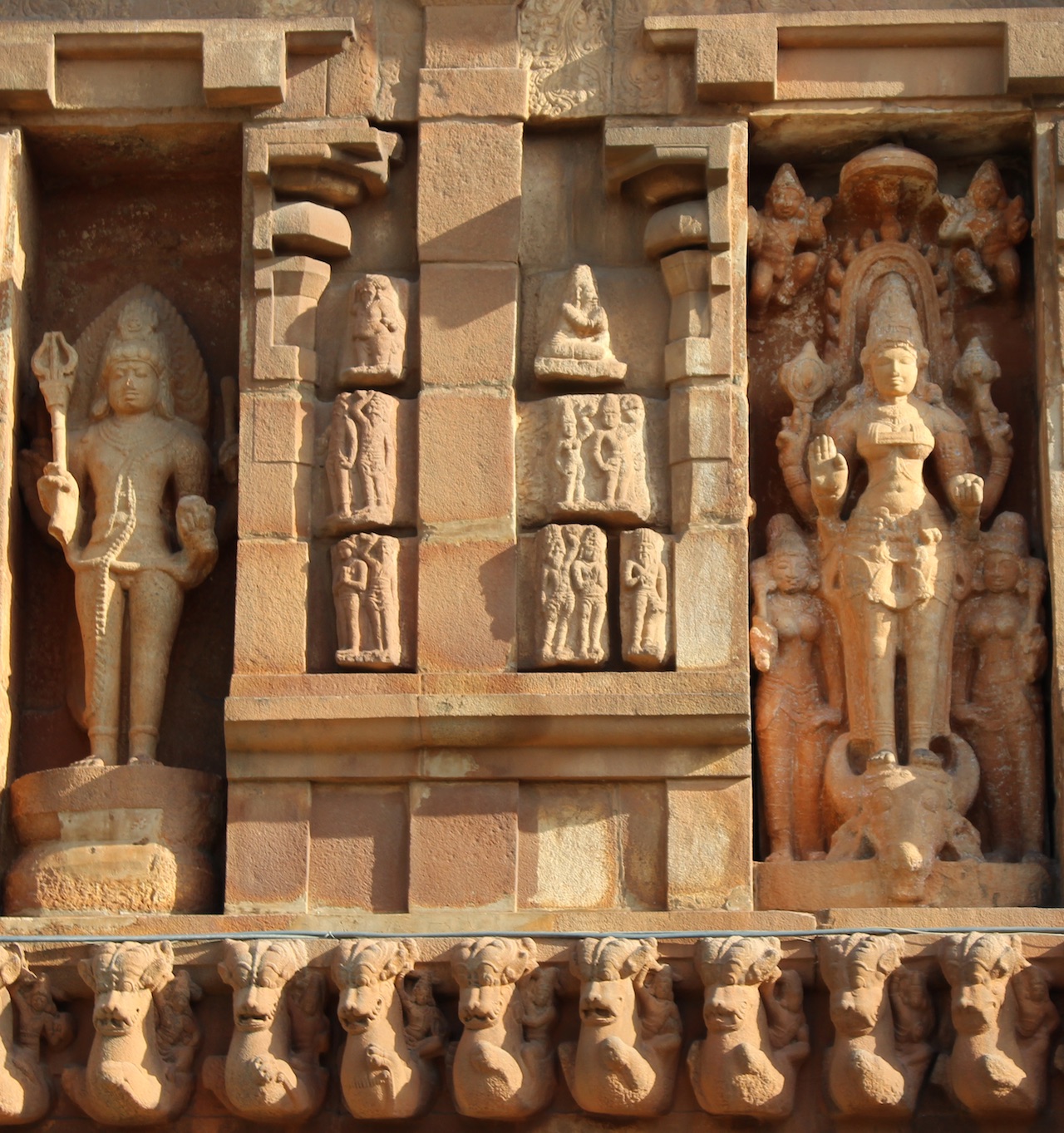 Relief, Brihadisvara Temple, Thanjavur, Tamil Nadu, India
You will find array of sculpted forms and panels of Shiva reminding us of various myths from Shiv Puranas all over the Brihadisvara Temple at Thanjavur. How to reach Brihadiswara Temple in Thanjavur?

Sanctum walls on the ground floor has sculptures of Lingodbhava, Pashupata-murti on the East wall.

The South wall depicts Nataraja, Dakshinamurti, Kalantaka, Virabhadra, and Bhikshatana.

The west wall has Harihara, Lingodbhava, Chandrashekhara with and without prabhavali.

The North wall showcases Ardhanarishvara, Gangadhara without Parvati, Pashupata-murti, Shiva-alingana-murti.