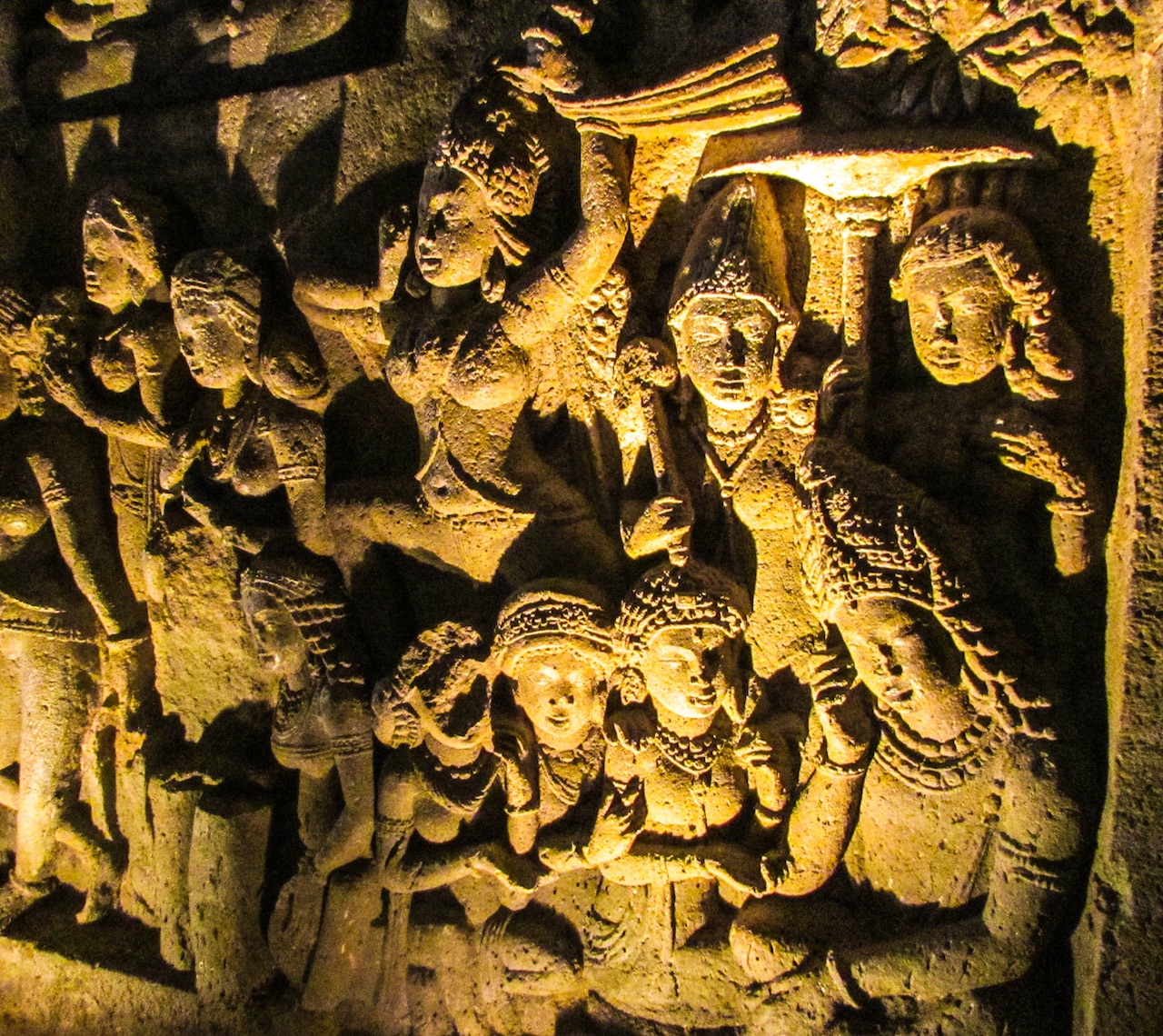 Mara's Daughters Sculpture, Ajanta Cave 26, Maharashtra, India
The walls at Ajanta Caves are filled with sculpted Jataka stories depicting the many lives of Buddha. Displaying extraordinary elegance its a classic way to introduce millions to the golden age of Indian artistic excellence.

This frame is part of a large sculpted panel of Temptation of the Buddha found in many caves including Ajanta Cave No 26; the sensous and beautiful daughters of Mara are carved right below Buddha.

Ajanta Caves located in the Aurangabad district, Maharashtra, India is a World Heritage Site recognized by UNESCO. How to reach Ajanta Caves?