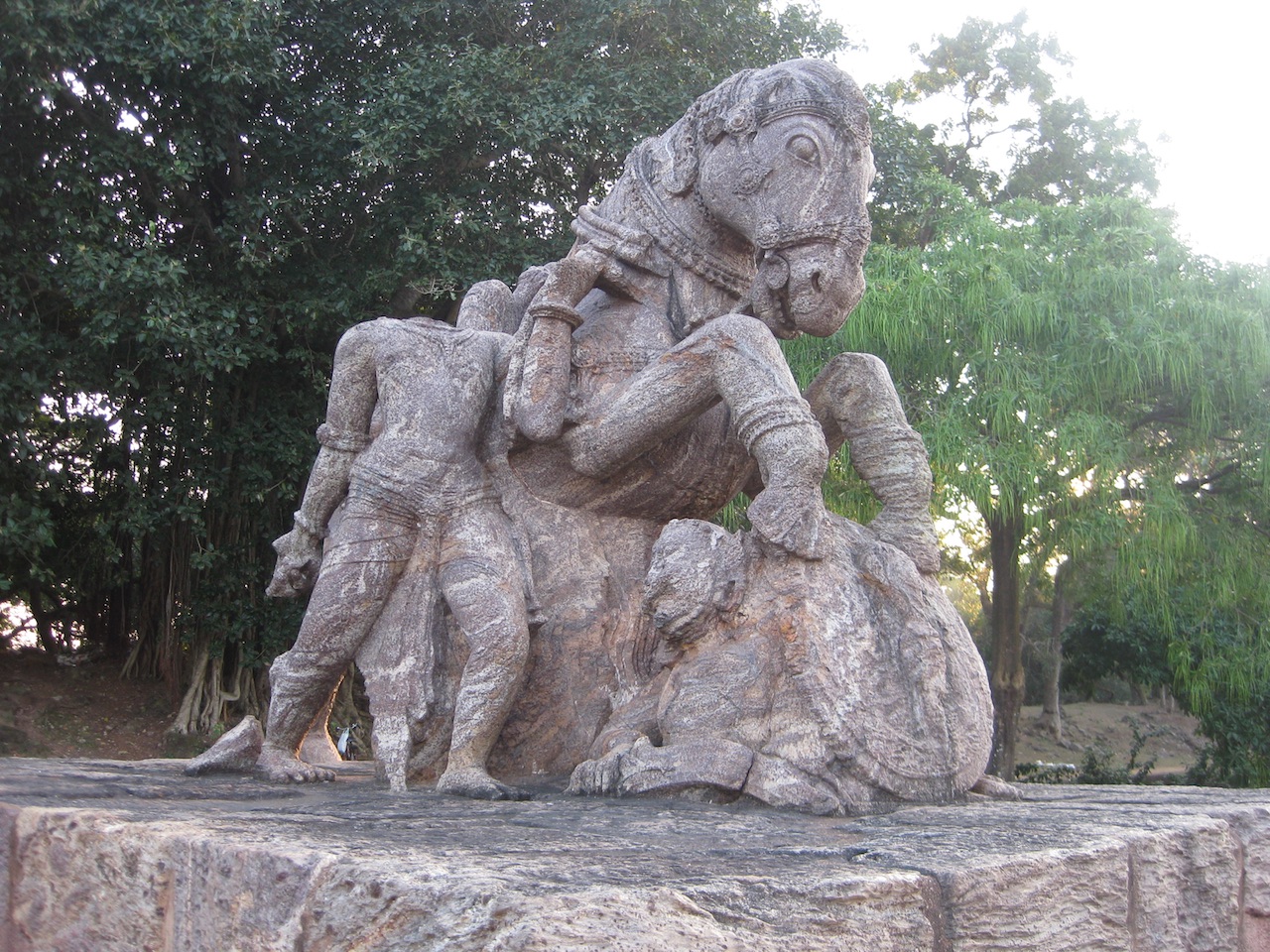 Ashva sculpture at Konark Sun Temple, Orissa, A UNESCO World Heritage Site
Frame of a triumphant stallion at the Konark Sun Temple in Orissa.

The well adorned imperial war-horse though broken - speaks for itself - so magnanimously sculpted - blatantly portraying strength and valor.

The adept Kalinga sculptor/s have shown that they can bestow even a war-horse with human expressions - every muscle in the 'ashva's' body is thrusted towards portraying triumphant action by crushing the enemies under his hooves with the same fire and passion of his warrior master. How to reach Konark Sun Temple?